What is food security, and what can I do to help achieve it?
By Petrina Darrah
1 year ago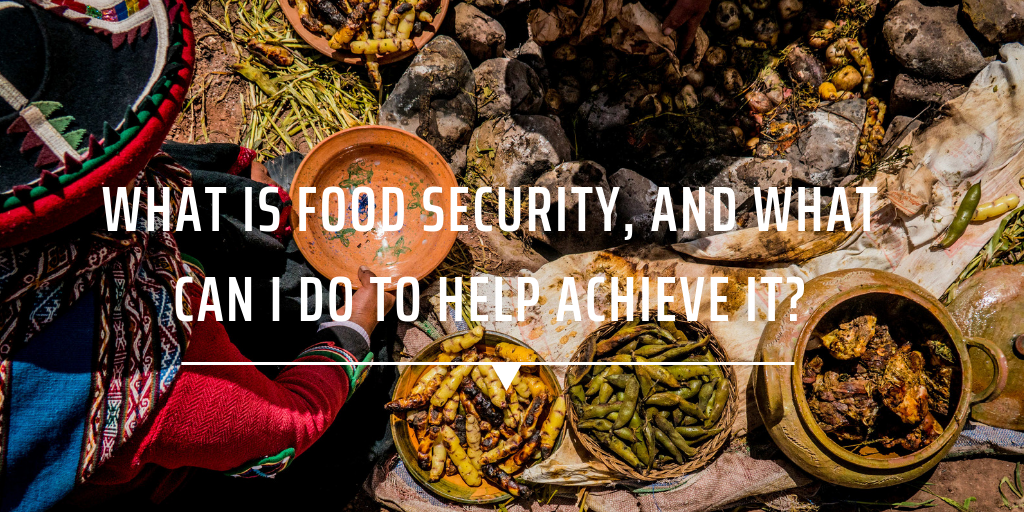 Photo: Tim Borny
You might think of hunger as a few belly rumbles before dinner. But in many countries hunger takes on a much more frightening form.
Every day, 815 million people live in hunger, according to the United Nations (UN). Experts predict that a further two billion people will be undernourished by 2050.
Starvation isn't just an immediate problem, it has lasting consequences. Poor nutrition can seriously impact physical and mental health, particularly in children. Many children in areas of food insecurity suffer from restricted growth and are more susceptible to other health problems and even death.
Food insecurity is a global challenge that needs to be met with the development of better food production systems, education, conflict resolution and other world hunger solutions.
As an ethically-driven volunteer organization structuring projects around the UN Sustainable Development Goals (UN SDGs), GVI helps tackle world hunger by establishing locally-driven projects that will help communities produce enough nutritious food to support themselves.
If you're interested in volunteering to end hunger, here is what you need to know about food insecurity and what you can do about it.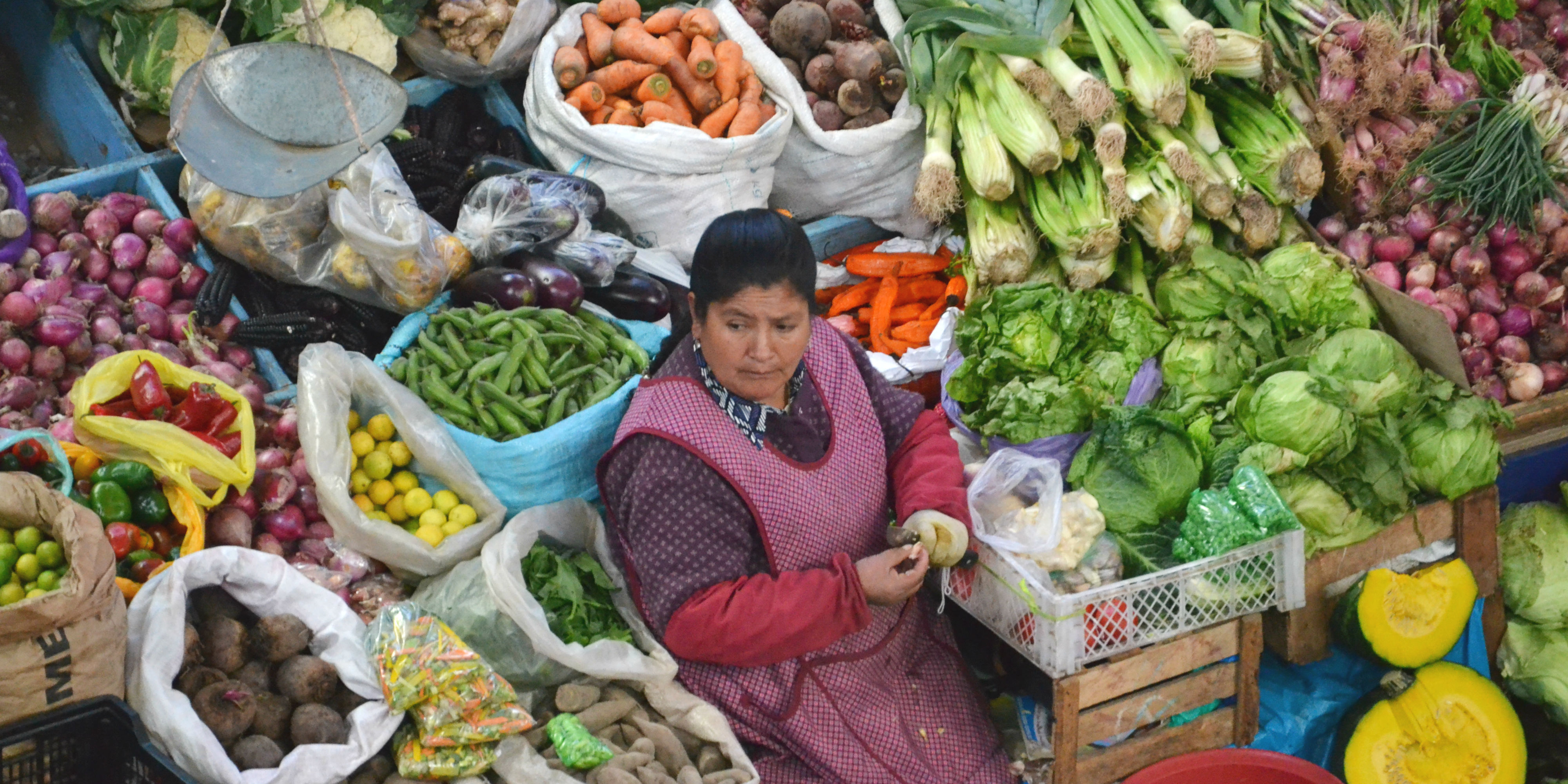 A closer look: What is food insecurity?
Food insecurity refers to circumstances where people don't have reliable access to nutritious food. Over time, food insecurity can lead to hunger, malnutrition, and in extreme cases, starvation or even famine.
The World Bank predicts that demand for food globally will rise by 20 percent over the next 15 years. However, food production systems are more fragile than ever.
The causes of food insecurity range from the social and economical to the environmental. Conflict, natural disasters, increasing populations and cycles of poverty are all obstacles to the production and distribution of food.
For example, climate change and food security are closely linked. Extreme weather patterns such as droughts and floods jeopardise crops. At the same time, natural resources are being depleted at an alarming rate. Fresh water, soils and oceans are all under pressure as global populations boom.
Addressing environmental problems in food production could help establish a more secure future for the environment, at the same time as producing healthier and more easily accessible food for communities on a local level.
Working toward sustainable agriculture is an essential part of ending hunger and food insecurity in the long term.
One important distinction to make with food insecurity is that this issue doesn't mean there isn't enough food produced in the world – it means many people can't afford or grow their own supplies.
Social causes of food insecurity include a massive imbalance in food distribution and huge amounts of preventable food waste.
In America around 40 percent of food is wasted at around a cost of two billion dollars. On a worldwide scale, the Food and Agriculture Organization of the United Nations (FAO) states that one-third of food produced is wasted or lost.
World hunger solutions can start on an individual level, by educating ourselves on the importance of food, limiting our own food waste and encouraging supermarkets to sell imperfect fruits and vegetables.
Primarily, though, food security will be achieved through actions on a larger scale. The UN SDGs include a focus on ending hunger in the world.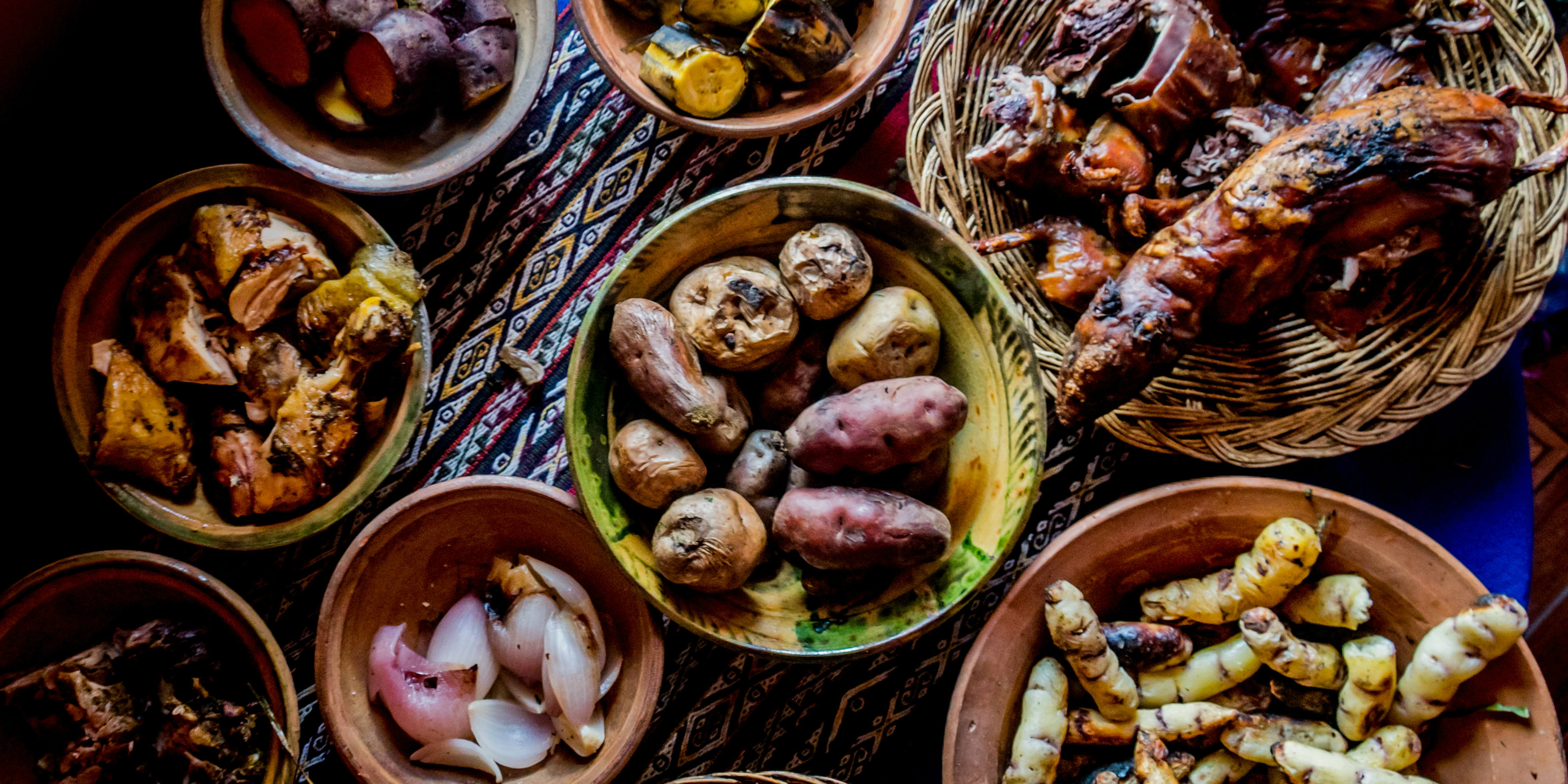 Photo: Tim Borny
The United Nations Sustainable Development Goals: What is being done to work toward food security?
The UN SDGs address major global challenges. They tackle problems such as poverty, inequality and peace to establish a better future for everyone.
Out of the 17 sustainable development goals, number two is zero hunger. This UN SDG aims to reduce the number of the world's hungry to zero by 2030. It calls for a change in global food and agriculture systems, and a re-examination of how we produce and consume food globally.
By addressing core issues in agriculture, such as crop biodiversity and gender equality, more food could be produced, and more jobs created within the industry.
Greater agricultural biodiversity will result in more nutritious diets, while empowering women to have access to the same farming resources as men could prevent up to 150 million people from living in hunger, reports the UN.
Supporting smallholder farmers is also critical, as small farms produce as much as 80 percent of food in developing countries.
World hunger solutions are also rooted in education. Educating communities on proper nutrition and more effective farming practices can help support healthy lifestyles that are sustainable in the long run.
Volunteering for food security
As a volunteer, you can fight food insecurity and help to end world hunger by taking part in community development programs that provide nutritional workshops, help set up community gardens, or establish sustainable farming practices. Education-focused community projects also give communities a strong foundation, and work to address the social causes of food insecurity.
All of GVI's volunteer projects are aligned with the UN SDGs. You can choose from ethical volunteer projects or internships in areas of the world where food security is of greatest concern.
In Fiji you could get involved in sustainable agricultural practices, fresh water management, and other lasting environmental initiatives.
Setting up vegetable gardens might seem simple on the surface, but it is a crucial element in addressing a lack of proper nutrition. This project is an excellent example of holistic health: ensuring that both people and the environment are being properly cared for.
In Costa Rica you could help to plant community gardens and carry out other construction projects. Your efforts could help to sustainably build the coastal town of Quepos.
Teach children of different ages in Peru to open up employment opportunities in the tourism industry. English lessons can give locals a boost by helping them to access more business opportunities.
By teaching English to Buddhist monks in Cambodia you can help young Cambodians achieve better literacy and employment opportunities. Steady incomes in the future mean your students will hopefully never know hunger.
Work with women in Ghana to empower them in their community. Through this project you could help women to access better education, giving them more possibilities to own land and increase their annual incomes.
Browse more community development projects around the world to find more volunteer programs aimed at ending world hunger. For more information or to enroll in a program, get in touch with us today.