6 Reasons to Volunteer in Chiang Mai
By Alix Collins
3 years ago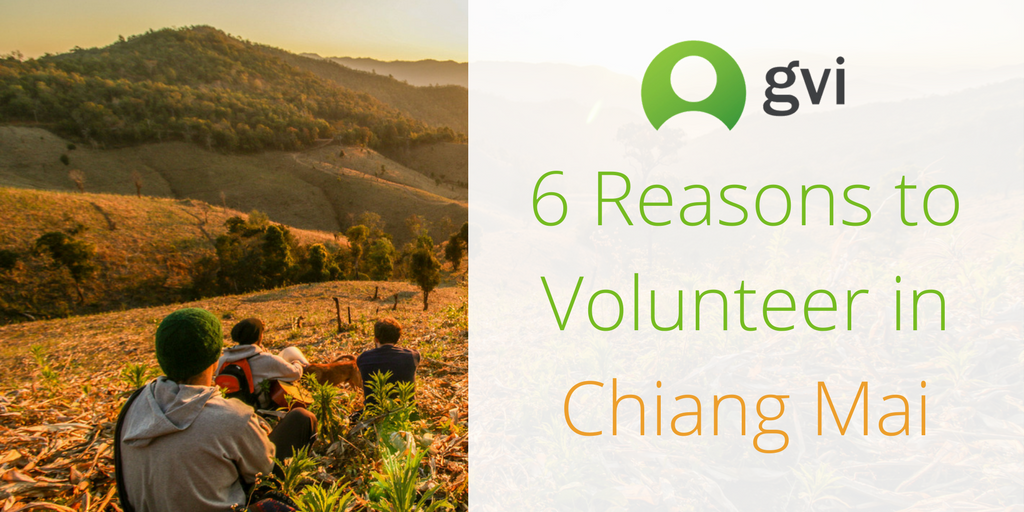 Volunteering in Thailand is absolutely a must-do. It is a popular country for volunteers to choose, and having done so myself, it is easy to understand why. There are so many places to volunteer throughout the entire country, both in urban and rural areas, doing work related the UN's sustainable development goals in areas such as education, women's empowerment, small business development, wildlife conservation, and environmental protection.
Further reading: 17 Excellent Reasons To Volunteer In 2017
Opportunities to volunteer in Chiang Mai, one of Thailand's northern cities, are particularly abundant. I spent three months just west of Chiang Mai volunteering with elephants, in a small village where I collected data on and hiked with elephants daily, taught English, learned a new language, took cooking classes, and participated in community festivals! I lived with a host family in my own small bamboo hut, and during the three months there was included in many family activities. While your volunteer plans might be slightly different, volunteering in Chiang Mai is an incredibly unique and life-changing experience, regardless of what type of project you participate on.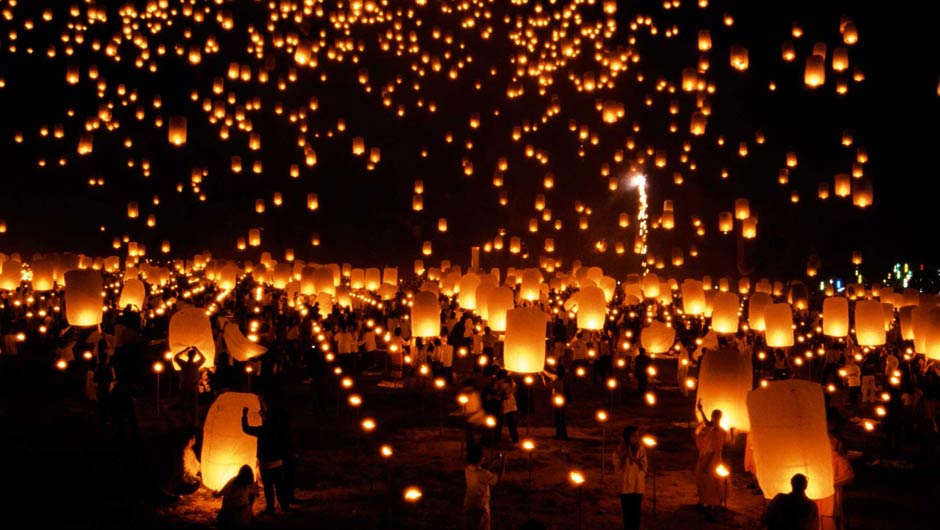 As a volunteer, you'll work alongside those who share a similar passion. But you'll learn so much more. You'll likely learn a bit of Thai (or perhaps more of a local language), sample the street food, and learn about your host community.
Further reading: 3 Key Reasons Why International Experience Is A Career Must
Still need more reasons to convince you that volunteering in Chiang Mai is a good idea?

6 Reasons to Volunteer in Chiang Mai
1. Get Outside
One of the first things you will notice about Chiang Mai is the abundance of greenery. Take some time to get away from the City's hustle and bustle explore the outdoors. Check out Doi Ithanon National Park, Buak Hat Park, Huay Tung Tao, Bua Tong Sticky Waterfall, and Queen Sirikit Botanical Gardens!
2. Visit a Temple (or two!)
You can't go to Thailand and not visit its incredible beautiful temples (or 'wats'), all of which tell a different story regarding Thailand's incredibly rich history. Wat Phra That Doi Suthep is an incredible sight, and its towering view of the city below is not to be missed. In addition to the great view, you'll also get an incredible work out as you make your way up all those steps! (Other temples to check out include Wat Chedi Luang, Wat Suan Dok, and Wat Sri Suphan.) Some temples even have a Monk Chat program where you can take some time to talk to a monk – what a great way to learn about Buddhism, the temples and their histories, and the lives of monks in general!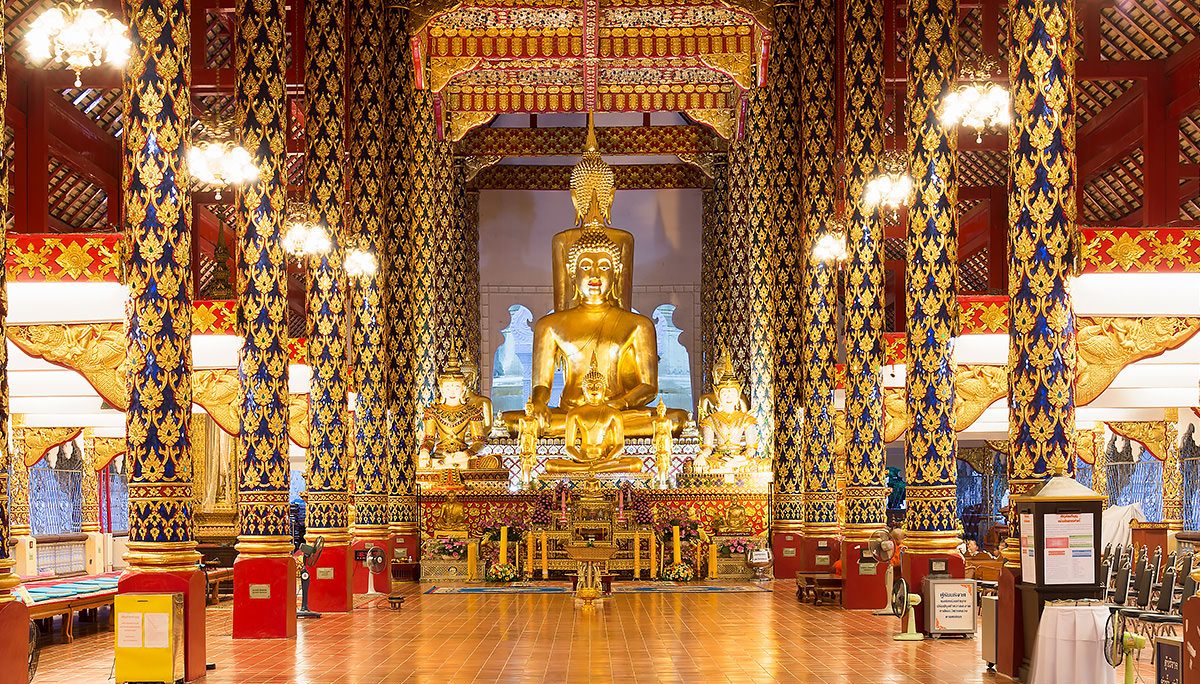 3. Explore the Markets
Markets throughout Thailand are worth a visit, especially in Chiang Mai with its night bazaar, fashion markets, flower markets and morning markets! Whether you're looking for souvenirs for yourself or friends and family, or just looking to take in the city's sights and sounds, the markets are definitely a fun addition to any trip.
4. Hang Out with Elephants
Didn't volunteer with elephants in Chiang Mai? Not to worry – there are and increasing number of ethical ecotourism organizations and programs popping up that will allow you to get up-close-and-personal with elephants without riding them.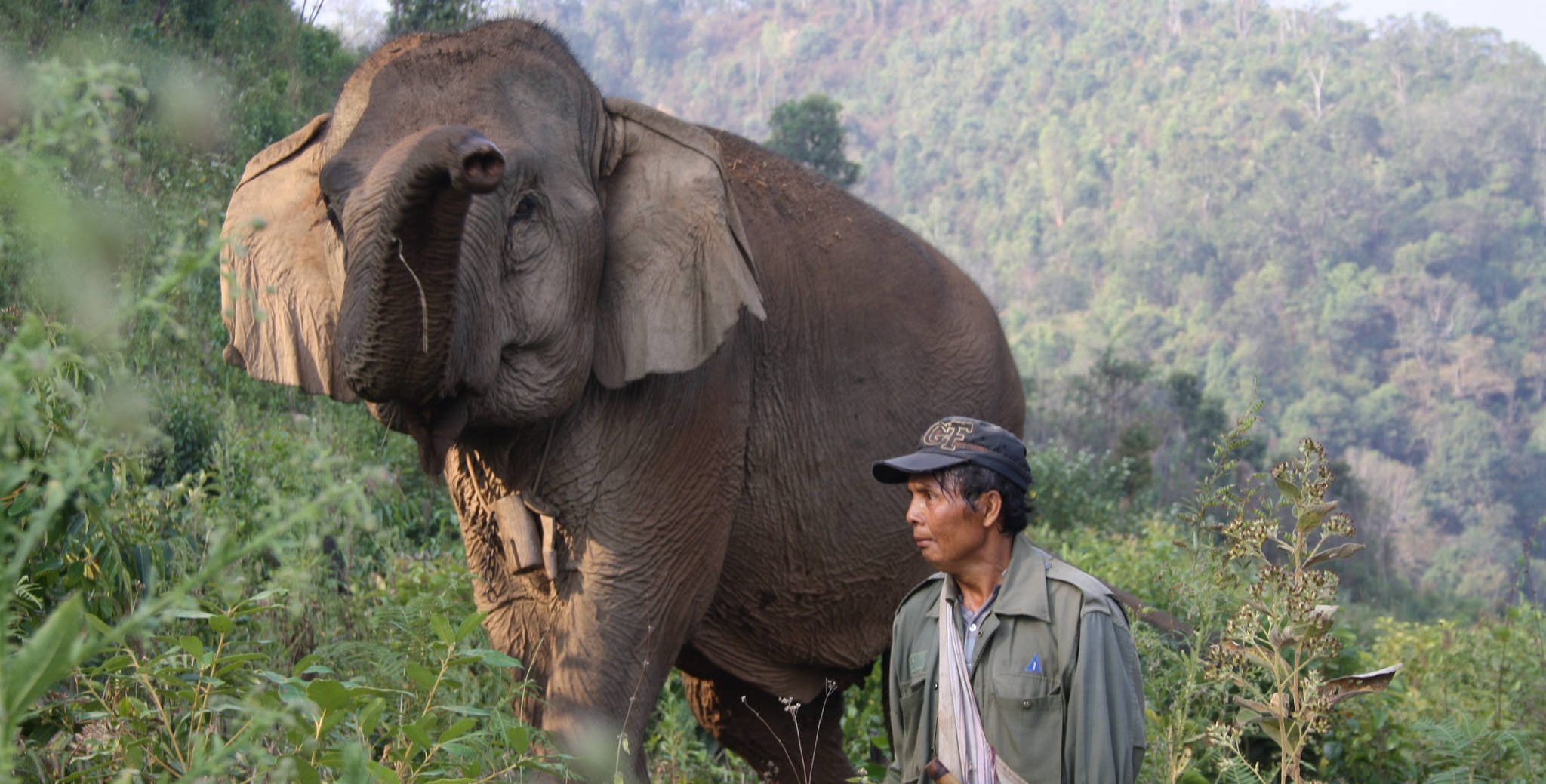 Further reading: 3 Things To Remove From Your Bucket List In 2016

5. Get a Thai Massage
These are famous. An incredibly relaxing massage at a low price? Who would argue with that?
6. Enjoy a Thai Cooking Class
Go a step further from eating the food – learn how to cook some as well! You'll notice that the meals are often fairly easy to prepare, and done so by using seasonal ingredients. Pumpkin and coconut soup in the Fall, anyone?

As with many locations, the need for passionate and hard-working volunteers is there. Not sure where to volunteer in Chiang Mai? Check this out to get started.
Feel ready to start making a difference? Find out more about GVI's international, award-winning volunteering programs and internships, and choose from community development, animal care, teaching, women's empowerment, and conservation projects worldwide.