VOLUNTEER IN PUERTO MORELOS | MARINE
When you volunteer or intern with GVI in Mexico, you're in for a truly unique experience in a setting known on the Yucatan Peninsula. Puerto Morelos is part of the 120 kilometer tourist corridor, located between Cancun and Tulum. It has a diversity of ecosystems ranging from the low evergreen jungle, the low swamp jungle, the savanna, the flooded palmar, the coastal dunes, the mangroves, the cenotes, the beaches, the marine grass and the coral reef. The reef of Puerto Morelos is part of the Mesoamerican Reef System (MBRS), considered the second largest reef barrier in the world and home to thousands of species of flora and fauna.
If you are looking to enter the world of scuba diving or wanting to gain some diving experience to add to your PADI stripes, then this is the perfect location for you. The local reef is an essential feeding and breeding site for a vast variety of aquatic life. Our local research efforts help to create environmental awareness and promote the longer-term sustainability of this important resource. While diving, keep your eyes peeled for dolphins and sharks, as well as the notorious lionfish.
Download our program brochures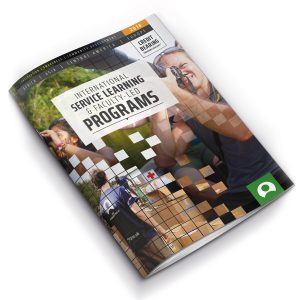 OUR MARINE PROGRAMS IN PUERTO MORELOS