Volunteer Feedback and reflections
By Hannah Westcott
4 weeks ago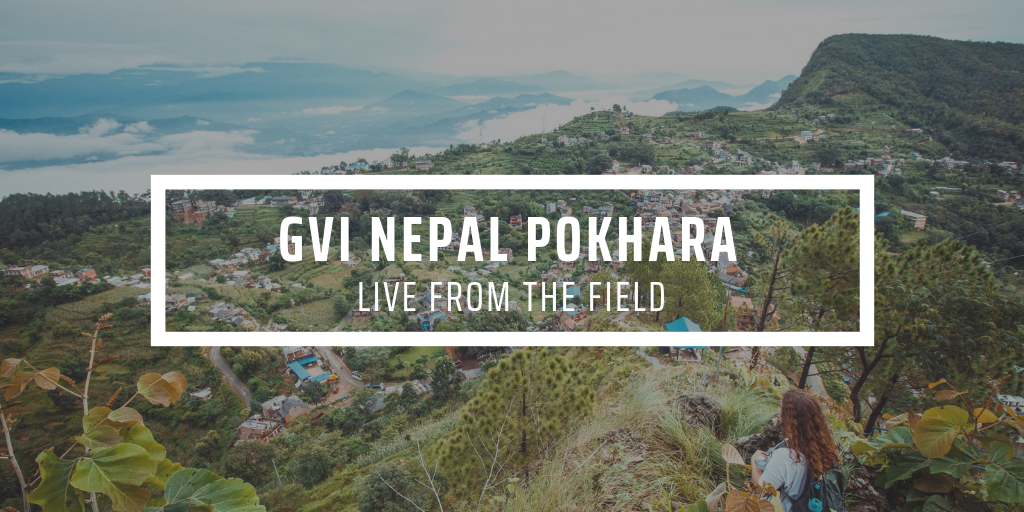 Categories
Community Development,
Featured,
Gap Year,
GVI Live,
In The Field,
Internship,
Personal Development,
Pokhara,
Responsible Travel,
Service Learning,
Under 18,
Volunteering,
Women's Empowerment
We've had time to reminisce recently (haven't we all!) and it has made us more grateful than ever for the people who have come along to be part of our programmes locally in Nepal. From many corners of the world, people have traveled to work alongside community, to share, to be uplifted and uplift in return. Our privilege in being able to do this echoes through our lives and we are grateful that these experiences enrich and propel us further into continuing to support and share with other communities.
I worked as a volunteer in the childcare project for two weeks. It's incredible how easy it is to create a relationship of trust and affection with those children. I could never have imagined that getting to leave them would have been the most difficult thing of the whole stay. I have to thank in particular Rhythm, Josie and Josh. You guys have been the most caring and understanding staff members I could have ever asked for. Being the only volunteer on project with you gave me the chance to learn a lot and get involved, putting myself out of my comfort zone. I am incredibly grateful for what I have been through in those days.

Gaia – Italy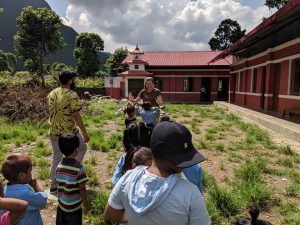 I spent today with a group of the most inspiring and strong women I know here in Nepal. The day was a true eye opener of how the people here live their lives. I felt truly embraced by their warmth, love and community spirit. We were a group of all ages, different backgrounds and nationalities who chose to spend the day together celebrating what it is to be a women. What was so special was the acceptance of all, the openness to share experiences and the laughter. The day included self defense, which the women fully engaged with. Even amongst the giggles the seriousness of the issue wasn't overlooked. The women also enjoyed having their photographs taken, by themselves and with friends new and old. There was the opportunity to speak to the group and many chose to say something and they did so with such passion. A tree of hopes for women was also created, each woman writing down their hopes and wishes and then attaching them to a tree. The day ended with dancing. For me a day to treasure for the love shared, new friends made and so much joy.

Sarah – UK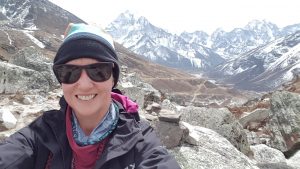 I volunteered in Nepal in January 2019 and was a fantastic experience. I took part in the construction project for 4 weeks and I came away feeling like I'd made a real difference in the school we were working at. As soon as you get to the home stay you are made to feel part of the family, the staff will do everything they can to make sure you have a fun and safe experience! I 100% recommend this to anyone who is looking to broaden their horizons and make an impact in beautiful country!

Mike – UK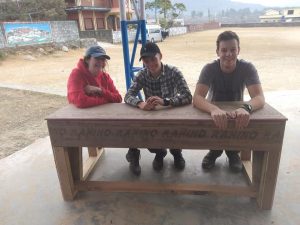 I worked on the women's empowerment project for 1 month and my only regret is that I didn't stay longer! The project was great; I felt like I contributed to the development project in a sustainable manner whilst also expanding my own experience and skill set. The people really made the trip for me from the local staff to the fellow volunteers and the locals that you engage with created an overall friendly and lively environment.

Shameera – UK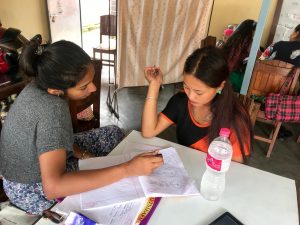 The biggest highlight for me was the joy, care, support, encouragement, openness and fun I had with the volunteers. As an older person I was particularly impressed by the kindness of the younger volunteers who were keen to include me in their outside-project activities. It was an honour to work for the same cause alongside Americans, Australians and Brits all with different backgrounds and situations and evidence showed that we formed strong teams within each project. We had so much fun laughing over our differences, for instance there was much discussion over whose spelling is correct  – US or UK! GVI brings us all together to show us that there are more important fundamental things in life that need our attention and that by working together we can make positive changes for the better.

Lucy – UK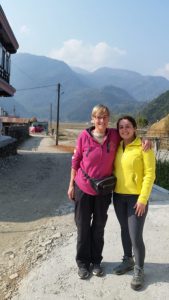 My time in Nepal with GVI was truly life-changing. From the moment I got to Nepal, I felt cared for and known. From a thorough orientation and health and safety briefing to Nepali language lessons and a tour around Pokhara, I immediately felt at home. GVI truly lives its mission to create sustainable and just volunteer and internship opportunities. I loved my time teaching English. It was so nice having a Nepali director who taught us how to appropriately teach in a Nepali school. I also enjoyed doing my internship and having some responsibility. Not only was my time working great, GVI allows generous time off on weekends to explore the country you are in. It was an absolutely incredible experience and I would recommend GVI Nepal, and GVI in general to anyone looking for a meaningful volunteer or internship experience overseas.

Rob – USA