Study Abroad
Bring your studies to
life
with GVI Study Abroad Programs
Spend your summer identifying toucans, macaws and quetzals in Costa Rica's rainforests, discussing elephant care with mahouts in Thailand or helping South African women improve their ICT skills — and earn credit while you're at it.
It's all too easy to ignore nameless, faceless statistics relating to topics of sustainable development when they're presented in lecture slides or textbooks. What's difficult to forget is discussing the effect of pollution on golden toads while wading waist deep through river water, laughing with local children when a elephant new to the sanctuary takes his first dip in the mud, and exchanging self-confidence tips with a group of women from a small South African seaside village.
GVI study abroad programs give you the opportunity to work with world-class educators, local researchers as well as community members on grassroots level development projects in unique destinations. Learning how global issues take form in local contexts will push you to develop your own vision for the future and start thinking about how to turn it into a reality when you get back home.
Join a GVI study abroad program today to start connecting the dots between theory and action.
Why Study Abroad With GVI?
- Explore Intriguing Destinations
All of our study abroad programs are situated in developing regions, and in rustic locations at that. With GVI you can choose to study abroad in the heart of Costa Rica's natural paradise, Tortuguero National Park, in the pastoral hillside village of Huay Pakoot in Thailand where you'll be visiting the local elephant sanctuary, or in a small seaside township area near Cape Town, South Africa.
- Experience The World Beyond The Classroom
Learning happens best when you're encouraged to attach meaning to what you're learning about. Unlike traditional lecture-hall study abroad programs, GVI courses are designed to give you plenty of opportunities to dive deep into critical issues by getting your hands dirty and to learn by doing.
- Make The Future A Better Place
GVI study abroad programs aren't simply about learning, they're also about making an impact. While you're learning in any of our locations you will also be contributing to ongoing sustainable development projects in the area. The aims of all our projects are set according to the requests of the local partner organisations and communities as well as the goals of the United Nations Sustainable Development Compact.
- Become An Agent Of Change
You will find that being immersed in a totally new context will drive you to question many of your previously held assumptions. Obvious answers to your questions won't be forthcoming, so you will be challenged to try out your own creative problem solving skills. Being moved to think in this way will lead you to feel inspired to take action locally once you've returned home.
- Find Out What Living Like A Local Is Really Like
Being a tourist in a foreign country doesn't give you a proper understanding of what being a local in that country is actually like. Making an effort to experience cultural activities while you're there gives you more exposure, but it's also not enough. What works is engaging with locals on a human level. This is why all our study abroad programs feature a community service component.
- Learn From Leaders In Sustainability Studies
Each GVI study abroad course is designed by international community development or conservation experts. GVI educators select the topic of their program, compile a list of reading materials and set the course schedule according to the structure of our curriculum. They also make use of in-country GVI resources like academics from local research and educational institutions, governmental and non-governmental sustainable development organisations, community liaisons and tour operators.
- Benefit From Small Study Groups
All our study abroad groups are limited to 20 participants which means you will get lots of time to discuss the material with your educator. It also gives you the chance to make fast friends with your classmates and share not only intellectual but personal insights.
- Make Next Summer Matter
All our courses are six week summer study abroad programs running from May to July. This means none of them will interfere with your regular class or exam schedule.
- Gain Real-World Experience
Many new graduates leave their institution with no actual work experience. Employers are hesitant to hire these new workers because they simply don't trust their ability to cope in the field. A GVI study abroad program sets you apart by showing future employers that you can excel outside the exam room.
- Grow As A Person
Companies don't hire skills, they hire people. Employers know that just because someone has the technical expertise doesn't mean they will be a good fit or respond well to coaching. As a student, it's important to not only focus on improving your knowledge and competencies, but to also develop your worldview. A GVI study abroad program can help you become a more well-rounded person. Many of those who have previously travelled with us describe their experience as 'life changing'. They are profoundly changed by the experience, having discovered important truths both about the themselves, others and the greater scope of human existence.
GVI's Study Abroad Curriculum
1. Pre-departure (Two Weeks)
Read assigned material.

Discuss material in online seminars with educator and other students.

Identify topic for independent study project.
2. In Country (Two Weeks)
Conduct field work on community and conservation projects.

Attend guest lectures by in-county researchers, educators and community members.  

Cultural activities like learning about local practices, crafts, languages, dances or foods.

Gather data and resources for final project.

Reflect on experience in the field.
3. Post Trip (Two Weeks)
Share insights with educator and classmates.

Complete and submit independent project.
All GVI study abroad programs have a 6 week duration, but students will only be in country conducting field work on community or conservation projects for 2 weeks.
The study abroad curriculum is divided into three 2-week sections, the course is as follows:
WEEK 1 - 2: PRE-DEPARTURE (IN HOME COUNTRY)
During this period participants prepare for their study abroad trip by reading assigned material and attending online seminars.
WEEK 3 - 4: IN HOST COUNTRY
While travelling abroad, participants conduct hands-on field work related to the theory covered during week 1 and 2. This includes cultural activities, data gathering and reflecting on experiences in the field.
WEEK 5 - 6: POST TRIP (IN HOME COUNTRY)
The last two weeks of the program take place when students are back at home. During this time you discuss your findings with your classmates and educators and submit your final project.
GVI Study Abroad Programs At A Glance
Duration: Six Weeks
Credits: Three
Course Dates: May - July
Maximum Number Of Participants: 20
Includes:
- Room and Board
- Three Meals a Day
- Transport
- Orientation and Guidance
- Tuition
- GVI Grade Report
- In Country Cultural Activities
Does not include:
- Flights
- Insurance
- Official Transcript From Portland State University, GVI's School of Record
Dr. Lucy Spelman, lead educator on our study abroad course, 'The Art & Science of Saving Species in Costa Rica', gives a TEDx Talk on her work and research with animals.
Download our program brochures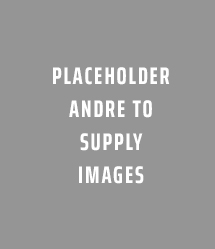 GVI STUDY ABROAD PROGRAMS